Why do we choose to approach HCM differently? Because investing in high caliber people who love what they do creates an unsurpassed client experience and a community of lasting relationships.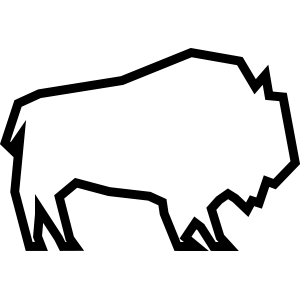 We pursue your best case scenario
We don't view implementation strictly as software configuration; it's a wholistic approach to your payroll and HR processes. We'll bring our industry experience to the table and share the ways we've seen others succeed to help you fully leverage your new HCM resources.
We find the right answer for you
Every company is different; we don't apply cookie cutter solutions. We ask questions, dig into the details, and use our technical expertise to determine the best solutions for your needs.
We're here to help you grow
The current environment of rapidly changing technology and regulation means that most companies have HR processes that need to be updated and revamped - and we're ready to help.
Few things in life are as satisfying as doing a difficult task well. Most kids don't dream of configuring HR technology when they grow up, but we've grown to love what we do - and we bring that passion into every interaction.
The American Buffalo is known for confronting challenges head on, whether it be roving predators or the threat of an imminent storm. In an industry beset with continually changing regulation and relentless complexity, we are committed to locking arms with our partners and conquering the tempest together.
---